Say you have a garden. A garden with fancy roses, or petunias, or begonias, or something practical like carrots. Or maybe you just don't like dirt, but you do like birdbaths. And birdhouses. And bird yard-decorations. Or yard decorations in general. Point is, you have outdoor property, and take the time to maintain it like the average suburban American. By the light of day, your yard is a cornucopia of decorations that make your neighbors jealousy snap their rakes. But what happens at night? You're left at the mercy of the moon and a few stars. And what happens when the moon is just taking a vacation? Your yard's beauty is hidden in shadows. And everyone's gawking at Jim's backyard (you know which Jim I mean), because he has interior, exterior lighting in his backyard. But fear not! You can be just like Jim!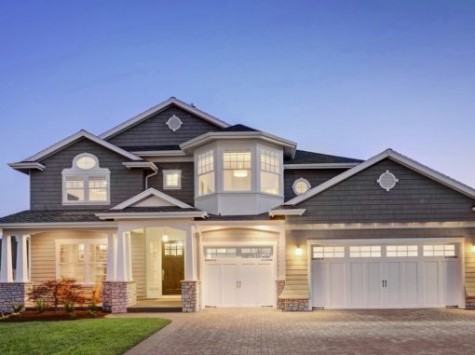 Types of outdoor lighting | Eatontown LED Outdoor Lighting
Well no, not just like him. No one wants to be Jim. But your garden can look even better. You just have to get lighting even BETTER than Jim's got. Now there are a lot of different types of outdoor lighting to consider, depending on how….. lit you want your yard to be. Path lights, for instance, light, you guessed it, paths. They are low to the ground and diffused, and common for people with ponds or paths. Piermount lights are good for mounting onto posts. Deck lights help light up the places where the people are, so that you and your friends can comfortably drink beer into the night without straining your eyes.
Lighting set-ups | Eatontown LED Outdoor Lighting
For this part, you may want to get involved with Eatontown LED Outdoor lighting, for all your interior, exterior lightning needs. However, if you want to do it yourself, here are some tips for you. LED lighting is the best way to go, because it converses energy, and lasts longer. So you can save the environment and show up Jim at the same time. LED lights are the quality type of bulbs that they use for street lights.
There are many different orientations your lights can take. You can arrange your lights to point silhouette, or the opposite, you can implement shadowing, depending if you want a dramatic or moody design to your exterior. Moon lighting is a technique that doesn't actually use the moon to light anything, just imitates with spotlights from above. Up lighting points lights up, usually along trees, to highlight them. Grazing on a flat surface makes things pop out. Washing helps create ambience. Path lighting (you guessed it) lights up the path.
Safety Tips | Eatontown LED Outdoor Lighting
Believe it or not, setting up lights can be dangerous. Assuming you're not a qualified gaffer, this sort of operation is not to be taken lightly. You have to make sure to have the right tools, like a voltmeter, so you can measure the volts. Make sure your voltages don't drop excessively (with the voltmeter). It's also very important to install your lighting fixtures in the right places. That way, you won't dig up anything important. And your lawn will be kept in good shape. At the end of the day, you'd probably be better off acquiring professional help and advice. Eatontown LED outdoor lighting can set you up with all you need to strut your stuff. Your friends will be in awe, your neighbors will be in awe, and Jim's jaw will drop. Jim's so old-fashioned, he probably doesn't want to touch LED lights, but you know better. You know that LED lights are the future of this country's lawns.
Monmouth County Electrical Repairs
Related Posts:
Monmouth County Exterior Lighting
Marlboro Commercial LED Outdoor Lighting
Colts Neck LED Outdoor Lighting