Looking for the best Marlboro LED Outdoor Lighting? Whether you are looking for interior or exterior lighting, Mikulka Electric, Inc. is the one to call. Led lighting has swept the conventional lighting market for many reasons. Some reasons are extended lifespan and reduced energy consumption. Here are a few advantages to upgrade to LED lighting.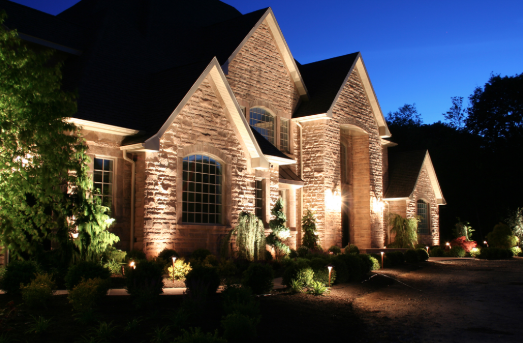 Marlboro LED Outdoor Lighting | Energy
LED lighting uses 50% less electricity than the traditional incandescent, fluorescent and halogen lights. LEDs aim light in a specific direction because LED lights are mounted on a flat surface. They distribute light hemispherically instead of spherically. This direction of lighting with LED reduces wasted light and energy.
Marlboro LED Outdoor Lighting | Life Expectancy
LED lights do not burn out or fail, they dim over time. Quality LEDs have an expected life of about 50,000 hours or longer, depending on the fixture it is in. LEDs can reduce labor costs of replacing light bulbs and achieving a lower maintenance lighting system.
Marlboro LED Outdoor Lighting | Temperature
LED lighting loves the cold temperature. At low temperatures, LED performance increases as operating temperatures drop. This make LED lighting great for cold storage places, parking lots and building perimeter.
Marlboro LED Outdoor Lighting | Durability
LED lighting are breakage resistant and exempt from vibrations and other impacts. Traditional lighting is contained in a glass exterior, which can cause damage. LED do not use any glass, they are mounted on a circuit board and connected to prevent direct impact.
Marlboro LED Outdoor Lighting | Cycling
LED lighting comes on 100% immediately once it is turned on, there is no delay. This can be advantageous following a power outage or when an employee gets to a building during the early hours of the morning when it is dark outside. It is a safety advantage for LED lighting. LED are unaffected by rapid cycling when they are switched on and off. LED offers continuous lighting.
Marlboro LED Outdoor Lighting | Eco-Friendliness
LED lights are constructed free of any form of toxic chemicals. LEDs are fully recyclable.
Marlboro LED Outdoor Lighting | Emissions
LED lights produce little ultraviolet light. With their reduced heat output, LED lights are less likely to cause damage. Also, outdoor LED lamps keep the surface temperature cooler than other lighting. This helps with increased safety for lighting used at lower level and no energy is lost because of excessive heat. LED lights are great installed in areas like landscaping and that are easily reached by pets and children. Children and pets can touch these lights and not be in any danger because of the coolness. LED light bulbs are brighter than other type of outdoor lighting options. They will help to better secure your property and home since they are so bright. LED lighting are usually installed throughout the yard, on the home itself and around trees. They provide a maximum level of protection that would not be possible with other outdoor lighting.
Searching for the best Marlboro LED Outdoor Lighting? Contact Mikulka Electric, Inc. for all your outdoor lighting needs. LED outdoor lighting provides safety and security. It is important to have well-lit areas such as stairs and walkways to prevent accidents. It also enhances your home or facility's appearance. Mikulka Electric, Inc. has been serving the electrical needs of homeowners and businesses in Marlboro and Central New Jersey for over 25 years. We take pride in the relationships we have built with our customers. We also strive to maintain our standard of excellence in every project we tackle. Our team at Mikulka Electric, Inc. provides the expertise to make sure your electrical project is completed on time and on budget. Give us a call today or come and visit our website.
Monmouth County Electrical Repairs
Related Posts:
Monmouth County Exterior Lighting
Marlboro Commercial LED Outdoor Lighting