Do you want to protect your home while improving its appearance and increasing its value? Have you considered adding or upgrading your home's outdoor lighting? Outdoor lighting can warn you of potential intruders, and deter them from trying to enter your home. Also, it can make coming home at night a safer experience, and add an attractive look to your home's exterior. If your property needs a lighting upgrade, an expert at Marlboro outdoor lighting is here to help. With over twenty-five years of experience, we can help you with any interior or exterior lighting needs.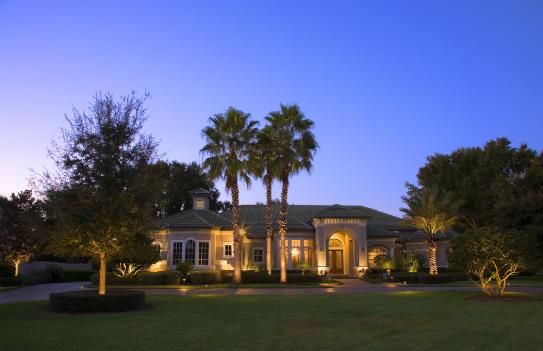 Marlboro Outdoor Lighting | Safety Concerns
Outdoor lighting acts as a deterrent against criminals trying to break and enter a property. Neighbors will be more likely to spot someone trying to enter your home, if they are in a well-lit area. Motion sensors can reduce your electric bill, while lighting up the outside of your property if someone is trespassing. Motion sensors can also benefit homeowners coming home after dark. Exterior lighting can help you to find your way safely to the front door. No one wants to come home after a long day, and trip on the way inside. Exterior lighting can protect you and your home.
Marlboro Outdoor Lighting | Light up your Path
Pathway lighting may sound like a pretty simple way to introduce outdoor lighting to your property, but the benefits are extensive. A well-lit path helps keep you safe as you walk along your property, or simply to your front door. There are some aesthetic considerations, however. When you place the lights too close together, not only is it aesthetically unpleasing, the glare can be hazardous. If you stagger them on either side of the path instead, walking along your path becomes pleasanter and safer. To keep the glare down, use soft lighting. Remember, safety is a great benefit, but your lighting should also be attractive and add to the appeal of your home.
Marlboro Outdoor Lighting | A Warm Welcome
While outdoor lighting is practical, and can help you get inside your home safely, it also has aesthetic appeals. Outdoor lighting can give your home a warm, safe feeling, while illuminating your landscape and the exterior of your property. Homeowners work hard to maintain landscaping, including flower gardens, patios and water features. Why not show your hard work off to the neighborhood? The correct outdoor lighting can change the ambience of a home. Lighting among flower beds, or over a porch or patio can make your property an inviting place to visit. You will enjoy all your efforts longer, too. Light up your yard, and enjoy the beauty of it, day and night.
If you want to improve exterior safety, and beautify your property, consider adding outdoor lighting. It keeps you safe around your property, can deter prowlers from trespassing, and can add beauty and curb appeal to your home. Exterior lighting is a popular element in many neighborhoods, enhancing landscaping, and providing a warm, welcoming glow. Light up your property, and show it to its best advantage.
Whether the issue is safety, or simply because you want to add to your home's appearance, call an outdoor lighting expert today. Don't let an unlit garden path trip you up any longer. Give yourself peace of mind, knowing the exterior of your home is well-lit, and give your home the curb appeal it deserves. Call a Marlboro outdoor lighting professional to improve the safety and appeal of your home today. We are committed to customer service and customer satisfaction, and can provide for any and all your outdoor lighting needs.
Monmouth County Electrical Repairs
Related Posts:
Monmouth County Exterior Lighting