Colts Neck LED Outdoor Lighting. Whether you need interior and exterior lighting, Mikulka Electric, Inc. is the one to hire. People are starting to invest in quality outdoor LED lighting for better performance. From basic things around the home to landscaping lighting, LED lights are taking charge for their beautiful bright glow and resolution. There are many reasons why LED lighting has become the best choice for outdoor lighting. Here are some beneficial reasons why it is best to upgrade to LED outdoor lighting in your home or business.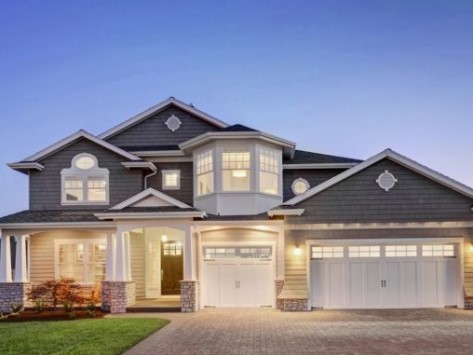 Colts Neck LED Outdoor Lighting | Efficiency
LED lights compared to fluorescent lights or traditional lights can output brighter than a normal bulb and use less energy. Turning on the outdoor LED lights for more than 8 hours per night will still save you money. Next to reducing energy consumption, LED lights have an extremely long-life span. LED lights have an average of 40,000 hours and some can last up to 50,000 hours, which is about 25 years. Switching to LED lighting you will have less burned out lights especially in streets, sidewalks and parking lots where lights need to last longer for security reasons.
Colts Neck LED Outdoor Lighting | Safety
Using LED lights outdoors increases the safety and security by improving lights in dark street spots. LED lights can also be used in creative ways such as providing informative messages to public spaces in advertisements or emergency road signs. Consider using LED lights for environmentally friendly choice of landscape lighting which are free from dangerous elements like mercury.
Colts Neck LED Outdoor Lighting | Durability
LED lights are not made from glass; therefore, they are very durable. They use plastic which is resistant to break from vibrations or shock. LED light bulbs are less likely to shatter when dropped and they are very durable to extreme weather. LED are used in a wide range of outdoor lighting like street lights, advertisement signs and landscape. They are also used in home lighting, wall mounted fixtures and motion sensor security lights.
Colts Neck LED Outdoor Lighting | Quality
Having good quality lights outdoor is important. LED lights are brighter which would help in parks, streets, parking lots, sidewalks and other commercial spaces. Another great benefit with using LED lights outdoors is that it is operational in extreme c old weather. Led lights do not get extremely hot, so they work well in cold temperatures. LED lights are great at keeping away night time pests. If you are having problems from night insects in your backyard or you front porch, these insects love UV light coming from your bulbs. By switching to LED light bulbs will mean less night bugs fluttering in your backyard or on your porch.
Are you interested in learning more about COLTS NECK LED Outdoor Lighting? Mikulka Electric, Inc is the place to contact. There are a lot of reasons to upgrade all your lights to LED lighting. To create an impact to your mood, LED lighting makes it a cozy ambiance. You can relax being in a park, your backyard or even in your home garden when you install LED outdoor lights. Outdoor LED lights provide you with a reliable, efficient and long-lasting lighting. It may seem a little more expensive but having quality, reliable and brighter lights for 25 years is a good investment. At Mikulka Electric, Inc. we have been in business over 25 years. We take pride in the reputation we have built and strive to maintain our standard of excellence in every project no matter how big or small. If you are interested in improving normal lightbulbs that you have outdoors, LED lighting is going to be the best way. Give Mikulka electric, Inc. a call today!
Monmouth County Electrical Repairs
Related Posts:
Monmouth County Exterior Lighting
Marlboro Commercial LED Outdoor Lighting