Choosing the right outdoor lighting for your property can prove a daunting task. There are so many options. With lighting for security, accenting, and everyday purpose, it can be difficult to know where to start. You need to know how much is enough, or even too much. Security lighting can include flood lights and motion operated ones. Accent lighting can accentuate trees and flower beds and showcase your landscaping. Walkways need illumination for safety, but you could add decorative lights to add a little style. There have been many improvements in outdoor lighting over the recent years, especially in LED lights. There are endless design and color choices available, all of which add safety benefits and curb appeal. To find out how to illuminate your property to its fullest advantage, you need an electrical company with featured services such as LED lighting. You need a Keyport LED outdoor lighting specialist.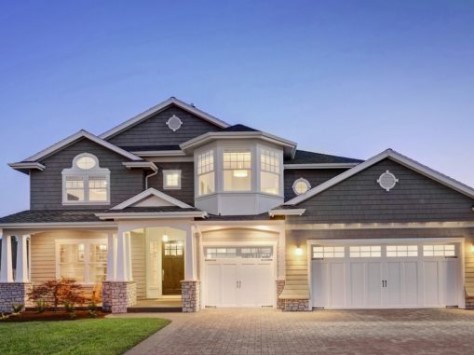 Keyport LED Outdoor Lighting | Customize
Outdoor lighting can add comfort and accents as well as practical illumination. LED lighting can create a warmer, relaxing atmosphere for dining and entertaining areas. Here warmer colors can illuminate while making the space cozy and comfortable. Outdoor spaces need lighting, but not to the extent that they feel like you are indoors in artificial light. You still want to enjoy that al fresco, fresh feeling that comes with outdoor living. You can customize the lighting according to where you place it in the backyard, and its purpose. If you need help, contact a local lighting company for expert advice.
Keyport LED Outdoor Lighting | Curb Appeal
Adding the right LED outdoor lighting can really enhance your property and your home. Flood lights can showcase your house, your landscape, or any focal point you wish to accentuate. If you are fortunate enough to have a beautiful tree on your property, illuminate it for an impressive focal point. Uplights shining directly up a tree can create an amazing aesthetic effect. You can bring people's attention to flowering bushes or flower beds by high lighting them. The proper lighting can definitely add the curb appeal of your home, and make it a warm, inviting place to welcome people to.
Keyport LED Outdoor Lighting | Safety
Outdoor lighting does not have only aesthetic advantages. The correct lighting can improve safety for you and your family. Motion sensor lights can light areas such as walkways, including the path to the front door. Don't stumble for your keys on a dark door step, use motion sensors to safely light you into your home. Motion sensors use less electricity because the lights aren't on unless you need them. They can also deter people you may not want on your property. Thieves love the dark, they can find places to hide, and they can break into homes undetected by neighbors.
If you need to brighten your property for any reason, LED outdoor lighting is a great choice. LED bulbs last longer than traditional ones, are better for the environment, and your wallet. Because they last longer, you replace them less, and they use less energy to run. They are easy to upgrade to, and easier to dispose of than some other bulbs. They work well in any temperature, from one extreme to the other, and are available in cool whites and blues to warm yellows, reds and oranges. When you want to accentuate your landscaping, LED lighting adds appeal and flair, while exterior lighting keeps your family safe. From motion sensors to floodlights and accent lights, your local outdoor lighting company does it all. To find out more, contact a Keyport LED outdoor lighting company today.
Monmouth County Electrical Repairs
Related Posts:
Monmouth County Exterior Lighting
Marlboro Commercial LED Outdoor Lighting