Are you considering installing, or adding to existing interior exterior lighting for your home? While homeowners can safely perform some handyman jobs around the house, electrical work is not something to try and attempt if you have not had the training. Electrical work, including lighting, indoors, or out, should be handled by a trained professional. If you are looking for extra lighting for the exterior of your home, you need a reputable electrical company to guarantee satisfaction and safety. With over 25 years of experience, we guarantee 100% customer satisfaction. Contact a Tinton Falls outdoor lighting professional today.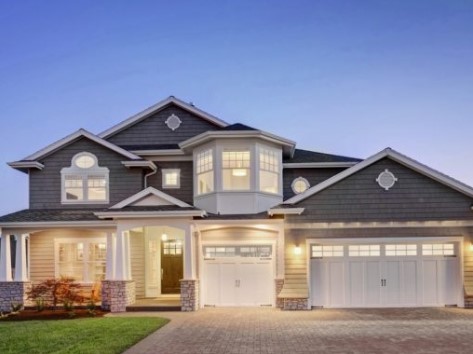 Tinton Falls Outdoor Lighting | Exterior Lighting for Safety
Homeowners get outdoor lighting for several reasons, but one main concern for homeowners is safety. When a path leading up to the front door, or into the back yard is unlit, trips and falls could be the result. As winter is approaching, and the days are getting shorter, you are more likely to be coming home in the dark. When you light outdoor areas leading from your car to your home, you are making coming home a safer experience. Outdoor lighting in front of your home prevents fumbling in the dark for front door keys, or tripping over steps or pavements. If you find yourself left out in the dark, consider adding some lighting.
Tinton Falls Outdoor Lighting | Home Protection
It is a well-known fact that burglaries occur more in unlit homes. A dark home just invites intruders. When you install motion sensors, your outdoor lighting will come on if someone is prowling on your property uninvited. The dark is any burglar's best friend. They don't want to advertise their presence, and a glaring outdoor light will be enough to send them running. Motion sensors in just the right places are a great burglar deterrent, while saving your electric bill. These lights will not be in constant use, just when they detect someone on your property who should not be there.
Tinton Falls Outdoor Lighting | Light Up Your Yard for Accent
As a homeowner, you work hard to make your yard a beautiful, comfortable place to relax on warm summer days, but what about nice spring or fall days? Don't limit the time you can enjoy all that hard work just because the days are shorter. When you install exterior landscape lighting, you can create mood and ambience, and a sanctuary to enjoy no matter what the season. Place lighting around focal points like ornamental ponds, and patios. Lighting up deciduous trees can really accentuate the fall foliage, and highlight new spring growth. Get creative, and add lighting to showcase the features you are most proud of.
If your home can benefit from exterior lighting, make sure you choose a company you can trust. When you look for an electrical company, you want to make sure they will show up when they say, complete all work on time, and charge fairly. We pride ourselves that you can trust us to start and finish jobs as scheduled, and leave your home neat and tidy. We can help you with any outdoor lighting needs, no matter how big or small. Even if we are installing a single light switch, we take pride in our work. If you need sensor motion lighting for your safety and protection, or accent lighting for a beautifully finished landscape, we are here for you. Your time is valuable; don't waste it waiting on companies that are not going to show up. Contact a company you can depend on, call a Tinton Falls outdoor lighting specialist for all your outdoor electrical needs.
Monmouth County Electrical Repairs
Related Posts:
Monmouth County Exterior Lighting