As a homeowner, the chances are pretty good that at some point you will need the services of an electrician. When you have extensive electrical work done, it is best to call in someone with experience. Many electrical jobs require permits to ensure that someone proficient in this field can do them safely and correctly. To stay safe, call in a licensed, qualified, professional electrician. When you have extensive work that requires Freehold electrical permits for completion, contact a local electrician. Look for one who is bonded, and whose featured services include installation and maintenance of generators, lighting and wiring. It is best to leave all these electrical services, along with many others, to the professionals. Stay safe, and contact a reputable electrician today.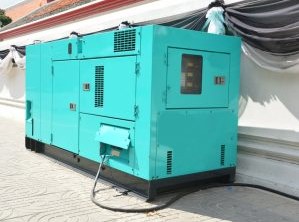 Freehold Electrical Permits | When You Need a Permit
If you are unsure if any potential electrical work needs a permit or not, it is best to enquire. Your local township will tell you which permits you need, any costs involved, and where to attain them. Licensed electricians can also tell you if you need a permit, and can often obtain them for you. This takes any guesswork out of the equation, and ensures that you get just the right permits for the job. It also saves you some legwork and running around. Sometimes you may have to wait for a specific date for the issue of permits from a township office. Professionals, however, may get them sooner, which means completion of the work in a timelier manner.
Freehold Electrical Permits | Get an Estimate
From changing a light switch to the installation of a generator, you should get an estimate first. Any reputable company will give an estimate on the cost of the job, and on how long they will take to carry the work out. Do not be afraid to shop around. If the electrical company you contact is unwilling to give an estimate, or even hazard a guess at a completion date, move on. A trustworthy company will inform you of all costs, or at least of potential further costs. No one wants to be surprised at bill-paying time. They should also tell you how long the work will take, and keep you up to date through the job process.
Freehold Electrical Permits | Customer Satisfaction
An electrical company of good repute will guarantee customer satisfaction. Good reviews reflect satisfied customers. Do a little homework when you hire an electrical company. Many companies have reviews posted on their own websites. Phone listing websites also carry customer reviews. Don't be afraid to put a company to the test like this. You can find out if the electrical company showed up on time, were courteous, clean, and prompt. Ask your friends and neighbors if they had any dealings with the companies you are considering. Word of mouth, and personal testimonies are often great ways to get honest reviews.
If you need any electrical work completed in your home, no matter how big or small, contact a professional. When you contract an expert electrical company you can trust, they make sure you are satisfied from start to finish. They can obtain any necessary permits for you to help you get started. They should give you estimates before they start any work, and hold to them. A reputable company wants you as a satisfied customer, and happy with their services. Accountability, punctuality, and courtesy are tools that will help them achieve this. Make sure you engage the right company when you are undertaking extensive jobs that require Marlboro electrical permits. Contact a company that has serviced the local area for over twenty-five years, with a history of guaranteed customer satisfaction.
Monmouth County Commercial Electricians
Related Posts:
Monmouth County Commercial Electrician
Holmdel Commercial Electrician
Old Bridge Commercial Electrician
Freehold Commercial Electrician
Asbury Park Commercial Electrician