Do you own a business or lease a building that needs commercial electrical services? Are you attempting to modify an electrical system to enhance efficiency and save money? Contacting a Freehold commercial electrician with experience in electrical upgrades is an important first step. Whether you already have plans or just think upgrades will help, getting professional insight helps. Knowing the full scope of the work involved makes planning a budget that much easier. Keeping costs down while lowering power consumption is the goal for any business owner. Are you aware of all the options available for your specific situation?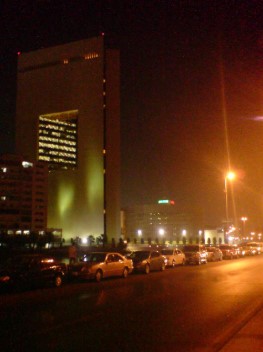 Knowing what you need and what it will cost | Freehold Commercial Electrician
Are you trying to make your commercial property more inviting or exciting? Interior and exterior lighting technology continues making electrical costs lower and ambiance more unique. Do you want a stunning presentation of goods capturing the attention of customers when they walk through your door? Creative lighting sets the stage for visual marketing displays. Changing out the lighting fixtures and rearranging the furniture is less expensive than remodeling.
Does the initial cost of upgrading lighting fixtures exceed your budget? Are there lighting solutions that can improve your existing fixtures? Adding low voltage LED lighting in a few choice locations might accomplish more than you think. Explaining the outcome you are hoping for helps the professionals in making recommendations. Building a relationship with the commercial electrician ensures that small modifications over time achieve the intended goal.
Sensors, alarms and video surveillance | Freehold Commercial Electrician
Business owners are a safety and security minded community. Are you in a position to upgrade security for your commercial property? Do you know how much work is necessary for the improvements? Building security is a big part of what commercial electricians handle. Sophisticated security systems require carefully designed electrical wiring schemes. Are you planning for remote notification and monitoring from a third party site? Do you need to tie your system into the leasing companies system?
Installing sensors, alarms and video surveillance is popular even for smaller companies. Does your business need a security system? Are you only concerned with recording activity? Do you think an alarm system would suffice? You have the option of purchasing hardware and having a commercial electrician handle the installation. Connecting to a security service with an existing system is possible and in some cases a better option.
Looking for certified professionals with experience | Freehold Commercial Electrician
Are you currently looking for certified professionals with experience in commercial electrical repairs and improvements? Do you have a good working relationship with an electrical service company that responds to emergencies? Does it seem like your job is too small for enlisting professional contractors? Business owners are continuously cultivating relationships with clients and associates. Maintaining a good reputation in the business world depends on the standards of excellence that set you apart. Providing consistently dependable service attracts more business. You expect the same type of quality that your customers deserve.
Does your business need a Freehold commercial electrician for service or repair? Our company offers highly trained residential and commercial electricians for all your electrical needs. You can depend upon us to show up when you call and follow up when we're done. Your complete satisfaction is important to us. Keeping your power on keeps your business going. You deserve the best quality workmanship and friendly service available in Freehold. Give us a call today and schedule an appointment so that we can get to work fixing your electrical problems. Whether your job is large or small we are still the go to guys.
Monmouth County Commercial Electricians
Related Posts:
Monmouth County Commercial Electrician
Holmdel Commercial Electrician
Old Bridge Commercial Electrician
Tinton Falls Commercial Electrician