Are you currently searching for an interior exterior lighting professional? Do you need expert advice or service for your Monroe outdoor lighting? Is it time to upgrade the security lighting on your residential or commercial property? Exterior lighting is almost as important as interior lighting. Home owners and business owners know that safety and security depend upon outdoor lighting. Do you want to enhance the appearance of your property? Are you aware of the benefits available in newer products? Have you been shopping around and find the whole process overwhelming? Your investment affects how your property looks. You also have an opportunity to improve safety and security. Making the right choice can satisfy both of these concerns.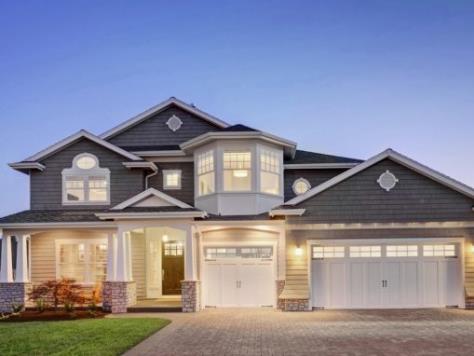 Making your property appear warm and inviting | Monroe Outdoor Lighting
According to the experts you only get one chance at a first impression. Do you know what people are thinking when they pull up or drive past your home? Is it hard to see your driveway and front door in the dark? Are you comfortable arriving home late at night and making your way through the front door? Home owners can tell when landscaping begins to obstruct the lighting. Does your exterior lighting pale in comparison to the rest of your neighborhood?
Your home is like fine art. Using the correct lighting can augment or diminish the aesthetic appeal. Does your outdoor lighting leave part of your property in the shadows? Do you currently have the ability to control the amount of light or the intensity? Are the most important sections adequately visible at night? Deciding where and how much light is needed depends upon the property. Your challenge is in whether you need to add more lighting or modify the existing system.
The advantages and disadvantages of motion detectors | Monroe Outdoor Lighting
Do you have motion sensors that turn on lights when you pull into the driveway? Are they programmable so that you have time to collect your groceries and get to the door? Is it completely dark from the road before you pull in? Your motion detectors shouldn't light up every time a car passes down the street. Properly installed motion sensors allow you to see what you need to see when necessary.
Are you incurring lighting costs every time the wind blows branches of a tree? Do they light up for a moment and suddenly go out again? Your lighting professionals can offer solutions for these types of issues. You can save money without sacrificing safety and security by adjusting or updating your outdoor lighting system.
Getting the help you need to make the right choice | Monroe Outdoor Lighting
Are you ready to improve the outdoor lighting on your residential or commercial property? Working with professionals is the best way of getting the help you need to make the right choice. Your property is unique and there is no cookie cutter answer for every situation. Getting a home inspection is the best way to start. You need to find out what will work best for your specific property.
We have over twenty five years of experience in providing quality installation of Monroe outdoor lighting. Our customers enjoy the comprehensive approach we take to ensure they get the best value for their investment. You can give us a call today to start improving the outdoor lighting on your residential or commercial property. Are you looking for something unique or creative? You deserve the highest quality materials and workmanship available. We are committed to providing you one hundred percent satisfaction for your outdoor lighting project. You can discover today why we're the go to guys when it comes to lighting.
Monmouth County Electrical Repairs
Related Posts:
Monmouth County Exterior Lighting