Monmouth County Residential Electrical Services. Thinking of upgrading your electrical wiring in your home? You need good residential electrical services. Your home can be at risk especially if it is an older home with old electrical wiring. It is important to be in contact with an experienced electrician to inspect the wiring in your home and see that condition of it. There are a few reasons why you should consider replacing and repairing any wiring in your home.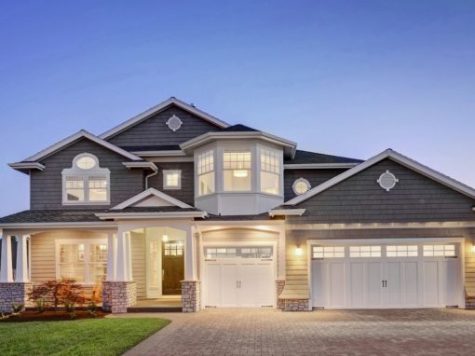 Monmouth County Residential Electrical Services | Safety
If you live in an older home, your outlets may only have two prongs instead of three. Nowadays, appliance work with a three-prong plug and this can cause an issue for homeowners. A two-prong outlet can cause a fuse to blow out. When using a three-prong plug it connects to the ground wire in your home electricity. This grounding protects homes from surges of power. Some electrical wiring in some older homes do not meet today's safety standards. They must be brought up to date. These outdated systems are prone to failure and can be a danger to the home.
Monmouth County Residential Electrical Services | Power
Some Victorian homes have very little number of outlets. Older homes only have 100-150amps service available. A modern-day family typically needs 200 amps of electrical service to meet their needs. Upgrading your electrical capacity to 200 amps will allow a family to run more appliances without the risk of overloading. Electric ovens, air conditioners, and styling devices can easily consume more than 100 amps at one time. A homeowner without an updated system can max out the electric capacity easily and on a regular basis.
Monmouth County Residential Electrical Services | Reduce Fire Risk
Faulty outlets can be overloaded, causing sparks and resulting in blown out fuses. Older homes are not wired for today's high-powered electronics. Even homes built 25 years ago may need upgrades to reduce the risk of an electrical fire.
Electrical Services in Monmouth County | Save Money:
If you carry out a DIY electrical project, your mistakes can cost you more than what you'd have paid for a professional to come in and resolve the issue in the first place.
Monmouth County Residential Electrical Services | Surge Protected
Power surges are one of the most harmful risks to the electrical factors in your home. Lightning and downed power lines can cause serious damage to devices in your home. Modern electrical systems may include something to protect your home. These can protect your home from surges of a super high amp. When used with surge protectors, these upgrades can keep your electronics and appliances safe from power spikes.
Monmouth County Electrician | Avoid Being Overwhelmed
Your wiring may look simple, but actually it's connected to a much wider interdependent network, which is why working with electricity can quickly become complicated. You may find yourself getting into other systems and circuits which you hadn't even thought existed, and could end up making your problems much worse, costing you a lot more in repairs.
Monmouth County Residential Electrical Services | Conveniences
An upgrade to your electrical wiring can include additional outlets installed throughout your home. Making every room more convenient for today's busyness with electronics. You may have a decrease in your homeowner's insurance when an upgrade has been made to your electrical system. All electrical systems must meet building codes and regulations. Buyers are looking for convenience when they purchase a home. They want a home that has been upgraded and they do not have to worry about that part of the purchase. Adding more outlets can add attractive benefits to your home. You will also add a great amount of value to your home by making it up to code for future inspections. A professional electrician can get you there.
Searching for the best Monmouth County Residential Electrical Services? Contact Mikulka Electric, Inc. today. Hiring a professional at Mikulka Electric, Inc. to update electrical wiring will prepare your house for the future. Mikulka Electric, Inc. is a full-service electrical contracting company that serves the Central New Jersey area. Mikulka Electric, Inc. is equipped with the expertise, experience and knowledgeable staff to get the job done. If you need professionals to replace your old wiring, be sure to reach out to us at any time.
Monmouth County Electrical Repairs
Related Posts:
Monmouth County Electrical Installation
Holmdel Residential Electrician
Monmouth County Residential Electrician
Marlboro Residential Electrician
Monmouth County EV Charging Station Installation
Monmouth County Parking Lot Lights