Are you currently in the market for residential electrical services? Do you need certified help with a commercial electrical issue? Is it time to call the professionals for a Monmouth County electrical installation? Getting qualified electrical service for your home or business is critical. Are you making upgrades? Is it time to start plans for remodeling? Knowing who to call for your electrical services is important. Do you have appliances to install or upgrade? Are you simply overwhelmed with the details of upgrading your electrical system? Electric service professionals can help ensure success with your upcoming project.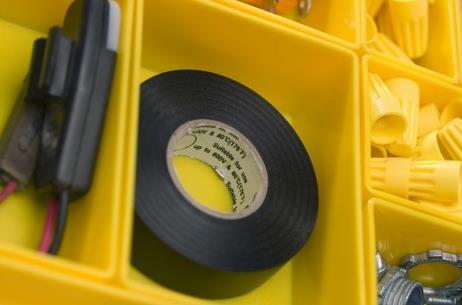 Upgrading your home | Monmouth County Electrical Installation
Are you adding lights to the outside of your home? Do they interface with your security system? Is a backup generator involved? Home owners have many details to consider for electrical installation. Your job may be small but professional installation is still necessary. Professional electrical service providers can offer insights for every aspect of your project. Home owners hate surprises and unforeseen costs.
Are you adding a four season room or garage to your home? Do you know your current electrical system can accommodate the additional usage? Involving your local electricians during the planning phase will ensure a smooth outcome. Home owners appreciate remodeling jobs that begin and end as scheduled. Your satisfaction with a home improvement project relates directly to excessive inconvenience.
Improving your business | Monmouth County Electrical Installation
The goal of your commercial project is to improve the efficiency of your business. Are you in a desperate situation because of your electrical system? Do you have problems with a heating or cooling system? Are you ready to replace the major appliances you rely on? Business owners should get several quotes from reliable contractors. You want to make well informed decisions that affect your business.
Improving your business may be as simple as upgrading to energy efficient electrical appliances. Lower energy costs increase profit margins for any business. Does your budget only allow for part of the improvements you want to make? You can work with electrical service providers to setup a long range plan that fits your budget. Monitoring energy costs throughout the upgrade cycle allows for project modification. You have the option to either slow down the process or speed it up.
Confidence in the competency of your electrical service provider | Monmouth County Electrical Installation
Are you searching for an electrical service provider that you can trust? Do you need work done right away? Is it important that the service provider has trained and certified professionals? You want quality work in a timely manner. Home owner satisfaction is the goal of professionals. You should have confidence in the competency of your electrical service provider. Does the company already have a good relationship in the community? Sharing positive experiences helps home owners make wise decisions. Are you happy with the service you received? You have many ways to share your experience with your community.
Whether you're planning a Monmouth County electrical installation for a residential or commercial property we can help. Are you preparing for major construction? Do you simply need some light modifications? We are the go to guys for any electrical job, big or small. Give us a call today or visit our showroom and discover why our clients speak so highly of our work. You deserve to plan with confidence knowing the professionals have your electrical needs covered. We stand behind our work. Your electrical installation project isn't complete until you are completely satisfied. Are you looking for answers to complex electrical issues? We are happy to share our knowledge and experience in all electrical matters.
Monmouth County Electrical Repairs
Related Posts:
Monmouth County Electrical Installation
Holmdel Residential Electrician