As a homeowner, you know things break. Nothing lasts forever. But there are some things you just cannot take care of yourself. Sometimes you just need to call in a professional. For all residential electrical services, you need a professional, qualified electrician. Electrical work can be complex and dangerous. Don't take any risks with your safety and your property. Get the job done right the first time. If you try to fix an electrical problem yourself, you may well end up paying someone to do the job again. If you do not follow local requirements, or obtain all necessary permits, somewhere down the road, it may cost you. You may have to contract someone later on to bring it all up to code. Stay safe and confident, contact an Old Bridge residential electrician for all your electrical needs. Their qualified technicians will do the job once, and do it right.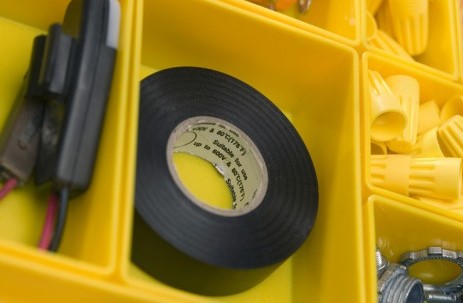 Old Bridge Residential Electrician | What Can We Do For You Today
Our residential services are extensive and all inclusive. From installing switches and dimmers to complete electrical upgrades, we do it all. We install, service repair and inspect all aspects of your home's electrical systems. If you are concerned about power outages, consider an electric generator. From installment to service, we can prevent your losing complete electrical power ever again. Whether for heating, cooling or lighting, our fully trained, fully equipped service technicians are on call for all your electrical needs. For surge protection to circuit panels, contact your local electrician for any job, no matter how large or how small.
Old Bridge Residential Electrician | Safety First
Your property is valuable, but your well-being is even more valuable. You may think that attempting electrical work yourself may save you money. In the end, your safety, and that of your family is worth the investment in a professional electrician. When you choose a licensed, insured electrical company, you are choosing professionals who have taken the time to learn a trade. They are up to date with equipment, they are knowledgeable on codes and permits, and have had comprehensive safety training. Your home's electrical system is complex, and to work on it safely, experience and expertise are necessary tools.
Old Bridge Residential Electrician | Professionalism
When you hire a licensed electrical company, you are hiring peace of mind. A license is a verification, an assurance that contractors will follow local and state guidelines and requirements. You can be confident that they will conduct themselves professionally, and that they're a company you can trust your home to. Don't waste your time waiting on a company that does not value it. Waiting for workers who show up late, or maybe not even at all saves you nothing. When you contract a licensed, insured company, you are hiring experience and expertise, and protecting your home and your family.
Stay safe, and call a local electrical company for all your electrical needs. From changing switches and outlets to completely upgrading your electrical system, they are always on call. If you have an emergency, don't hesitate, all reputable companies have a 24 hour emergency service to assist you. To make sure workers do the job right the first time, make sure to contract a fully licensed and insured company. This saves you time, money, and worries down the road. Finding the right contractor can prove a stressful business, so make your choice easier, and do a little research. Look for companies with good reviews who guarantee customer satisfaction. For safety and peace of mind, trust all your electrical work to the hands of your local Old Bridge residential electrician.
Monmouth County Electrical Repairs
Related Posts:
Monmouth County Electrical Installation
Belmar Residential Electrician
Holmdel Residential Electrician
Tinton Falls Residential Electrician
Asbury Park Residential Electrician
Marlboro Residential Electrician