Are you in need of professional Monmouth County standby generator service? Standby generators will power your home or business in the event that a blackout occurs. Severe weather can be unpredictable, so it may not always be obvious that the power will go out. Preparation is key here.  Automatic standby generators are a smart and cost-effective solution to protect your home and business. Below are some of the many Monmouth County standby generator services and products that you may need to have your generator in tiptop shape in case of an emergency.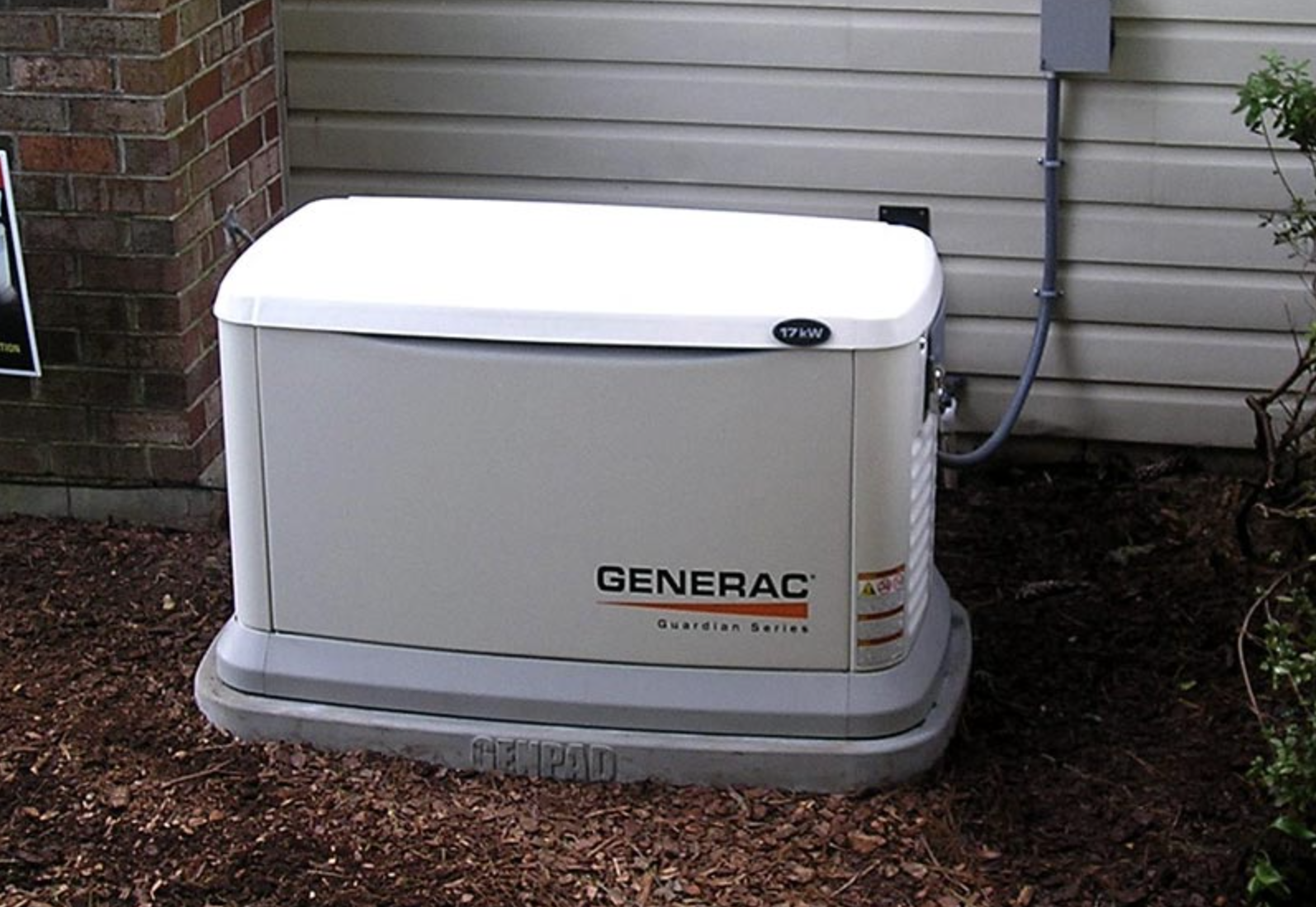 Monmouth County Standby Generator Service | Cleaning:
Removing leaves, dirt or any debris from the generator is important. Pay attention to the air filter to make sure there is no dirt or dust. If it is completely full of dirt or dust, it needs to be replaced immediately. Replacing the filter will reduce the risk of the generator overheating, especially if it is supplying a large amount of power. Keeping your generator clean will prevent mechanical damage that could be costly in the future.
Monmouth County Generator Services | Damage Repair:
Always inspect your generator for any rusty pieces or worn out wires. Minor damage can be repaired. Once your generator has been inspected the professional can determine if a repair is needed or a replacement would be the best thing.
Generator Maintenance in Monmouth County NJ | Lubrication:
Your generator should be properly oiled and lubricated to get you through the Winter months, because outages are more apt to happen. As a result, it prevents the generator to overheat, allowing the generator to generate power more efficiently. It will use less fuel to give the homeowner or business owner power.
Standby Generator Services in Central NJ | Insulation:
Cold weather can damage generators, but with a cover which is a frost prevention device, it will prevent damage to the generator. Insulation also protects the generator from debris, extending the life of the generator.
Generator Maintenance | Cold Kit on Hand:
A cold kit will help warm up the generator and reduce the chances of it not working properly in cold conditions. If you insulate your generator, a cold kit may not be necessary.
Monmouth County Generator Service | Spark Plugs:
Generators cannot run without spark plugs. Even though your spark plugs may look in good condition, it is always wise to keep an additional set for a future replacement. You do not want to be caught in the middle of a severe winter storm without your generator.
Looking for Professional & Reliable Monmouth County Standby Generator Service?
Searching for the best company for Monmouth County generator service? Give Mikulka Electric, Inc. a call today! For over 30 years, Mikulka Electric, Inc. has been providing residential and commercial electrical services to central New Jersey. We pride ourselves on our customer service. Safety is our number one priority. Our technicians are highly skilled, clean, and professional. Whether you need the installation of a generator or additional power in your electrical panel, we are here to help. Give us a call, so we can serve you with all your electrical needs.