The warmer weather is here, and summer gatherings with your friends and family are some of summer's greatest pleasures. But even though the summer evenings are longer, and the sun sets later, you still need exterior lights. Installing lights and working with electricity can be dangerous, however, so always leave it to professional. By choosing an electrical company which includes lighting in its featured services, you can light your backyard safely and easily. While exterior lights can be beautiful, they can also be practical as they can keep your family and property safe. Use exterior lights to safely illuminate pool and patio areas, define walkways and driveways, as well as to create atmosphere. With so many choices in style, color, purpose, and design, you can be sure to find just what you need. Ask a Monmouth County Outdoor Lighting specialist about adding more exterior lights to your property this summer.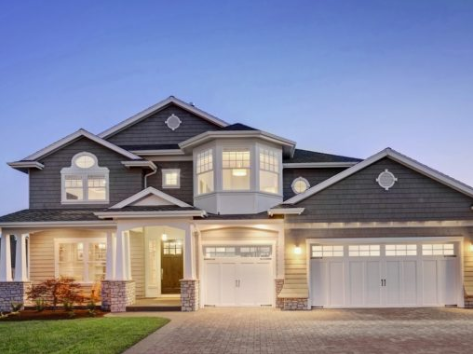 Monmouth County Outdoor Lighting | Safety
Adding extra lighting to exterior areas can make getting around your property safer for your family and visitors. Lighting up pool areas is especially important, and is not just for aesthetics. A well-lit pool area keeps your friends and family safe. Also, you can line driveways and pathways for added safety measures. Drivers will steer clear of lawns and flower beds when drives are well defined. Pathways are also safer, reducing trips and falls. These lights are especially helpful during the winter, to keep pedestrians aware of snow and ice. The right outdoor lighting can help keep your family safe all year round.
Monmouth County Outdoor Lighting | Security
Keeping your family safe is very important, and security lighting can help ensure their safety. Security lighting can prevent unwanted trespassers from invading your property. Motion sensors and other security lighting have very specific purposes. Lights that define paths and driveways might stay on all the time, but motion sensors only come on when needed. They will help you get from your car to the door safely, but they also deter others who should not be there. A motion sensor that comes on with any activity can alert you to anyone prowling around your property. You can keep your home secure by adding motion sensitive outdoor lighting.
Monmouth County Outdoor Lighting | Style
While outdoor lighting has many functions, it can also be fun. Lights around pool and patio areas, can be functional and aesthetically pleasing, too. You can choose from bright, fun colors to make a backyard luau, or soft, white lights for ambience. The right lighting can easily create whichever mood you choose. Up-lighting can make a dramatic statement while illuminating your yard. With so many choices in style, purpose, and design, you can be sure to find just what you need. Whether your home is modern or a cozy, country cottage, you can find something to complement its style.
You want to be able to enjoy your property safely all year long. With the right lighting, you can enjoy long summer evenings with friends and family long after the sun goes down. In the cooler seasons, lighting your patio area keeps it warm and cozy to gather round for a mug of cocoa. Lighting has to be practical, too, however, and lighting pools, patios and walkways keeps your family safe. Illuminating driveways keeps drivers from accidentally driving onto lawns and garden beds. During the winter, people can see slippery hard surfaces more easily, reducing accident and injury from slips and falls. By adding motion sensors, you can protect your home, and be aware of people on your property. Call a Monmouth County outdoor lighting professional today for more information.
Monmouth County Commercial Electricians
Related Posts:
Monmouth County Generator Service
Monmouth County Emergency Electrical Repair
Monmouth County Commercial Electrician
Holmdel Commercial Electrician
Old Bridge Commercial Electrician
Freehold Commercial Electrician
Matawan Commercial Electrician
Colts Neck Commercial Electrician
Monmouth County Building Automation System Installation Contractors
Monmouth County Generator Service