Does your home need Monmouth County Low Voltage Electrical Work? These high-end electrical systems are used for luxury midcentury homes. Low voltage lighting systems have many benefits for the homeowner. You ay need
interior or exterior lighting
. Residential low voltage systems include doorbells, garage door openers. They are thermostats and landscape lighting. Commercial low voltage systems include security systems and sound and communication systems.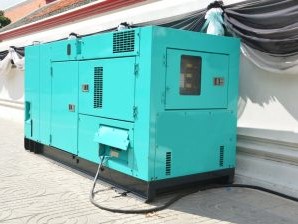 Monmouth County Low Voltage Electrical Work | Save Money
Low voltage lighting uses less energy and electrical current, therefore your electric bill will decrease. Your insurance will be reduced, also.
Monmouth County Low Voltage Electrical Work | Safety
Using lower voltage is safer for homes. You may receive a discounted rate for homeowners' insurance. Home security and having master control of all the switches in the house gives you the ability to turn on lights from all over the home. With these lights you can illuminate those area to discourage unwanted guests. Low voltage systems have master control panel that allows you to control all of your home's lighting. Knowing that the lights in your home are out either before bedtime or when you are on vacation gives you peace of mind.
Monmouth County Low Voltage Electrical Work | Conserve Home's Energy
Pilot lights throughout the home that are low voltage, can easily be seen on your control panel. As a result, you can tell which lights will remain on and which are off. Low voltage uses less energy consumption. A low voltage light can give as much light as an incandescent bulb but only uses a small percentage of energy.
Monmouth County Low Voltage Electrical Work | Job
Low voltage electricians do basically the same work as residential and commercial electricians. Basically, the only difference is that these electricians work with low voltage systems only. In addition, they install new systems, maintain systems and make repairs to existing low voltage equipment. Technicians are electrical professionals that install and maintain low voltage wiring systems. Low voltage is considered to be less than 50 volts, which has little or no risk of fire or shock. As a result, low voltage technicians work alone or in a team. They require and work in old homes, new homes, industrial and commercial buildings.
Monmouth County Low Voltage Electrical | Work  Environment
For these electricians, they generally work with smaller equipment and tools. Their work is often less physically demanding than other electricians. Therefore, there is less risk for injury and they usually work mainly indoors. Most work for companies and can be small business owners. Low voltage technicians are specially trained to work with the wiring for these voltage ranges and systems.
Monmouth County Low Voltage Electrical Work | Training and Education
The requirements for training and education for low voltage electricians vary by state. Some have to go through a full residential electrician training which means about two to four years in an apprentice program to become a master electrician. Searching for the best Monmouth County Low Voltage Electrical Work? Contact Mikulka Electric, Inc. We have been serving homeowners and business owners for over 25 years, We take pride in the reputation that we have built and strive to maintain our standard of excellence in every job we do. No matter how big or small the job, we do it all. The staff at Mikulka Electric, Inc. know that a job is not complete until the customer is 100% satisfied. With our experienced and skilled electricians we approach each job with the same enthusiasm. Whether it is an installation of a new light or an installation of a generator, Mikulka Electric, Inc. can handle it! Our highly skilled electricians are trained in all areas of electrical work. Give us a call today! We look forward to serving your electrical needs!
Monmouth County Electrical Repairs
Related Posts:
Monmouth County Electrical Installation
Holmdel Residential Electrician
Marlboro Residential Electrician
Monmouth County Residential Electrical Repair
Monmouth County Electric Power Control