There are many benefits to having a Monmouth County Generator Service. No matter what time of the year it is, generators are always good to have. Having a generator when the electricity goes out is very important. Here are a few more reasons why having a generator is good to have in your home for emergencies.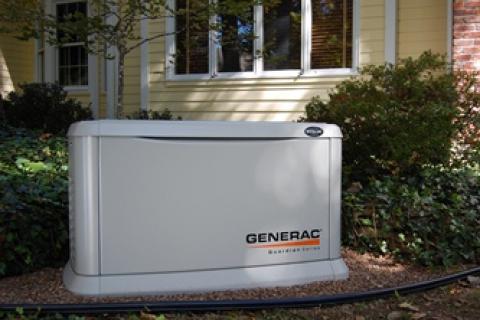 Monmouth County Generator Service | Medical Reasons
People living at home with medical issues need to have an available electrical outlet source. Oxygen machines can be run on generators when the electricity goes out. With the elderly people that have breathing issues, air conditioners are needed. They are needed especially during the hot weather. Purchasing a large enough generator to handle all the electrical needs can give you peace of mind.
Monmouth County Generator Service | Appliances and Sump Pumps
A backup generator is needed to make sure that a home is protected from heavy rain or melting snow.  Homes that have a sump pump can have it continue working. Appliances in the home also need to be working when the power goes out. Garage doors, cell phone chargers and refrigerators need to be in good working order. During a storm, you and your family need to have heat, light and other important essentials working. With a generator it can create peace during the duration of the storm. Having a generator that is permanently installed to a utility power can also detect anytime there is a loss of electricity. If it is permanently installed, you do not have to worry about having to go outside when the power goes out.
Monmouth County Generator Service | Businesses
Business owners cannot afford to lose time and money from power outages. A generator will keep the business running no matter the weather or the situation.  Contractors working on a home or building need onsite electricity. Therefore, they need portable power to operate tools. Lighting is needed at night. Purchasing a generator is important to continue a business running as normal as possible. Portable or small home electric generators are convenient for a power backup system. If a disaster happens, generators are the first thing to sell. Being prepared before the storm is important. As a result, the benefit of having a generator beforehand is to have peace of mind you have to handle any storm. Contact an electrical company that you can rely on.
Monmouth County Generator Service | Other
Generators are also great when camping or recreational activities. It is great when camping to be able to have some hot coffee in the morning. It is also great when you need a refrigerator nearby to store perishable. A generator is great to have when having a party at a park or in the backyard. They are great to keep foods safe and fresh. Standby generators are easier to operate. Using natural gas or liquid propane helps to produce electricity as a power source. Home generators are wired into the home electrical system require no setup and very little maintenance.
Searching for the best Monmouth County Generator Service company? Contact Mikulka Electric, Inc. for all your electrical needs. We are a full service electrical contracting company that serves Central New Jersey. The Mikulka family has been serving the electrical needs of homeowners and businesses in New Jersey for over 25 years. Our relationship with our customers is important to us. Our daily goal is to always create 100% customer satisfaction. The staff at Mikulka Electric knows that a job is not complete until the customer is 100% satisfied. Give us a call today and be prepared for any storms that hits.
Monmouth County Commercial Electricians
Related Posts:
Monmouth County Generator Service
Monmouth County Emergency Electrical Repair
Monmouth County Commercial Electrician
Holmdel Commercial Electrician
Old Bridge Commercial Electrician
Freehold Commercial Electrician
Matawan Commercial Electrician
Colts Neck Commercial Electrician
Monmouth County Building Automation System Installation Contractors
Monmouth County Generator Service