Electrical charging stations are imperative for charging electrical vehicles. If your facility caters to electrical vehicles, it is imperative that you get your hands on a top-notch charging station. There are numerous benefits to this modern innovation. It will help your business, help the people, and save the planet. Electrical cars are the future, so it's time to buckle up and get on board. Electrical charging stations for cars, however, require professional installation. Monmouth County EV charging can help you there, with all your electrical charging needs. Electrical charging stations are one of the featured services of Monmouth County EV charging, so get on board. It will benefit your company, you, and, as already stated, the planet. Where we live.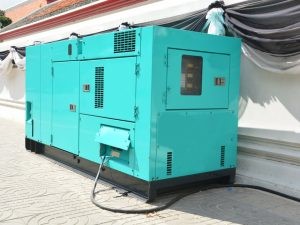 Environmental impacts | Monmouth County EV charging
Electrical charging stations positively benefit the environment. Because they run on electricity, and not gas, electric charges do not emit smoke emissions. So electrical cars do not pollute the air. Which is a good thing, because breathing is nice. It reduces the amount of gas used annually. It cuts down on smog, which leads to air pollution, which can harm your health as well as the environment. And nobody wants that. Your electrical charging station can help this environmental positivity even further. If your electrical charging station runs on solar or some other renewable energy, then you are doubly environmentally conscious. Give yourself a gold star.
Good for your business | Monmouth County EV charging
Electrical charging stations can have a highly positive impact on your business. For one, it shows that you care about the planet. Caring about the planet looks fantastic on a company website. You will gain customers, and loyal employees. If your patrons/employees use electrical cars, electrical charging stations will already be appreciated. But by having electrical charging stations, you can encourage eco-friendly behavior subtly. Anything that is better for your customers, better for your business, and better for the planet is a win.
Tax advantages
It may not be something you would think about, but your taxes will be better off too. Electrical cars come with their own tax breaks (something about encouraging the non-polluting of the planet). Installing a charging station is good for your business. It can lead to some great tax benefits. So, if saving the planet is not incentive, then maybe the bottom line will be. Installing electrical charging stations can only benefit your brand. There are a lot of good opportunities for advertising in this endeavor.
The people | Monmouth County EV charging
As hinted before, people will like you if you install electrical charging stations. Your employees will appreciate having a spot to plug in their electric cars. They'll like you even better if you provide electric cars in a carpool service. Customers and patrons will likewise appreciate your eco-friendliness. You'll be the cool kid, too, since electrical cars are the way of the future. And again, you are saving the planet, so how much can they criticize you really? You'll be showcasing your company's high values.
No carbon emissions from these cars, ever. No carbon emissions anywhere in this electrical charging station. With your electrical charging station, you will save the planet one step at a time. It will good for your brand, and you'll promote clean energy and living. So when you are setting up your electric cars in Monmouth County, you know who to call. They'll get the job done efficiently, and with little inconvenience, and great personal pride. Saving the planet is always a good thing, but this system also benefits people. So call up Monmouth County EV charging today, and get your first installation.
Monmouth County Electrical Repairs
Related Posts:
Monmouth County Electrical Installation
Holmdel Residential Electrician
Marlboro Residential Electrician