Whether you're preparing for an upcoming home improvement project or just need repairs, reliable residential electrical services are necessary. Your Middletown residential electrician has a lot to offer regardless of the extent of the work you need. Home owners are wisest by utilizing the consultation of a professional contractor before getting the project underway. Making electrical modifications and sticking with the building codes takes experience. Are you making upgrades to your outdoor lighting or enhancing the ambiance of your garden patio? Do you have an electrical issue that needs attention in a hurry? Emergency electrical repairs along with home improvement projects always go smoother when the professionals are on the job.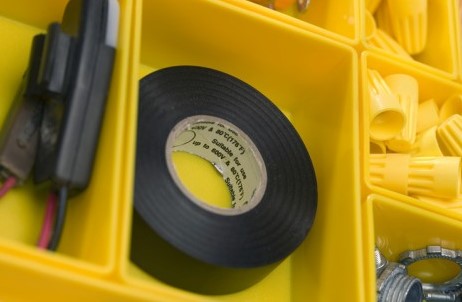 Upgrading appliances and lowering electrical costs | Middletown Residential Electrician
Energy Star appliances continue growing in popularity and they're not just limited to refrigeration and cooking. Home owners have opportunities for saving money with just about anything that runs on electricity. You can ask your electrician to inspect your home for anything that draws more electricity than it should. Identifying the culprits of excessive energy consumption is the first step in electrical cost reduction.
Upgrading appliances and lowering electrical costs might require planning over a longer period of time. Your professional electrician can work with you on a plan to accomplish your goals according to your budget. Written quotes help in the decision process of tackling the major issues first. Developing a timetable that accomplishes your plan without breaking your account is essential.
Making improvements while addressing repairs | Middletown Residential Electrician
Home owners that are busy making improvements while addressing emergency repairs still need a long term plan. Did your electrician inspect the rest of your home during the last repair job? Your emergency electrical repair is usually a symptom of a larger issue waiting to reveal itself. While you are employing the services of a qualified electrician, have them look at other potential problems.
If your wiring is old, it may not be up to code. Maybe your fuse boxes are old and overloaded, and are constantly tripping. Your local residential electrician is there for all any potential electrical problems. Outdated wiring can potentially become a safety hazard for you and your family. Also, if you wish to sell your home in the future, you will need to bring everything up to date. Stay safe, and consult an electrician if you have any doubts as to the safety of your electrical system.
Choosing an electrical company | Middletown Residential Electrician
When you choose an electrical repair company, don't be afraid to do a little homework. Ask friends and neighbors if they have recently employed an electrician. Ask if they were satisfied, and if they would recommend them. Look for reviews online, and take the time to research the company.
Your time is valuable, so make sure to find a company that values it, too. Find a company with a reputation for showing up on time, and completing work on schedule. Find a local company that has serviced your area for many years, which people know well and would endorse without hesitation. You need a company that guarantees their workmanship, and takes customer satisfaction seriously.
When you need any electrical work done, stay safe, and contact a qualified electrician. There are some small household repairs you can carry out yourself, but it is always best to leave electricity to the professionals. From light switches to lighting, from fuses to complete upgrades, your local electrician does it all. For all your electrical needs, large or small, contact an electrical company you can rely on. Contact a company with integrity, contact a Middletown residential electrician today.
Monmouth County Electrical Repairs
Related Posts:
Monmouth County Electrical Installation
Holmdel Residential Electrician
Marlboro Residential Electrician