Home electricity is one of the greatest conveniences of the modern world. One of the greatest inconveniences is when that convenience fails. So often, this luxury is taken for granted. When the power goes out, suddenly people find themselves helpless in their own homes. But this is not the 1800s, we are not on the prairie and starting our own housefires. In the modern era, we expect modern conveniences, and deserve nothing less. Which is when, in the event of power outage or power failure, it is imperative to have an electrician. Fortunately, having a good electrician on hand is not hard to come by. For residential electrical services, a Middletown electrician can help with all your residential electrical service needs. When in a bind, a quality electrician is invaluable, and the benefits well worth the cost. They can get the job done safely, and with wide expertise.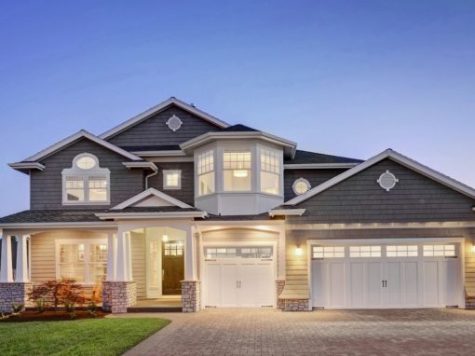 Hiring a licensed electrician | Middletown Electrician
Getting an electrical license is no small feat. Licensed electricians are trained professionals and the best people to trust with your electrical work. Their training never ends. They are constantly updating their knowledge with the latest technologies. With their up-to-date knowledge, they know all the correct ways to fix up all your electrical problems. Electricians are also trained in safety. They follow procedures that are strictly up to code to keep everyone, and everything safe. Electrical failure is not a DIY task, and they have the know-how to help. With their aid and knowledge, your house will be safe, and up to scratch.
Quality service
In addition, their training makes them more qualified to do the job efficiently, accurately, and safely. They can be trusted to avoid any unnecessary errors. When the job is done by an individual less qualified, no matter how simple, one miscalculation can cause extensive damage. A licensed electrician will keep everything in working order. They also provide surety bonds. So on the off-chance that they didn't do the job correctly, you're covered. An electrician's credentials speaks for itself. Quality service is guaranteed or surety bond back. They have the right tools, experience, and insurance to perform the job correctly.
Power cost and resources | Middletown Electrician
Also, electricians can repair the damage with energy efficient material. Using quality materials that will run longer proves cost beneficial in the long run. A quality electrician will protect their client's property. Having equipment looked over and repaired by a professional electrical will keep it working for years and years. Improper repairs, installation, and equipment will cost you dearly. More malfunctions, more repairs, more money. When electrical work is done unprofessionally, problems inevitably arise. It is safe, and more cost effective, to go with the professionals from the start.
Types of electrical work | Middletown Electrician
There are many types of electrical works/repairs that can be performed on your residence. For old, outdated homes, rewiring is often the go-to solution for most problems. Updates to outlets and power sources, lighting, etc., to keep the house up to code. Even on more modern homes, it is important to keep facilities running to their best capacity. There are so many renovations and updates to be made, that can only be accomplished by quality professional technicians. Not all electricians are created equally, however. So, make sure that you pick your electrician wisely, someone who you can trust to keep your house in tip-top shape. A Middletown electrician can be there to meet the needs of you, your family, and home. With the insurance of quality work, and longevity, your household will have the means to function comfortably.
Monmouth County Electrical Repairs
Related Posts:
Monmouth County Electrical Installation
Holmdel Residential Electrician
Marlboro Residential Electrician
Monmouth County EV Charging Station Installation