Are you currently searching for a Monmouth County electrical installation company for upgrades, modifications or repairs? Getting your Marlboro electrical repair done quickly and correctly is a snap if you know the right professionals. Do you need emergency repairs to a residential or commercial property? Finding qualified and certified professionals is important whether the job is large or small. You expect high standards of excellence when planning work on your electrical system and you want to avoid surprises. Are you considering installing a backup generator for the upcoming season? Your professional electrical service company is responsible for the sales, service and maintenance for backup generators.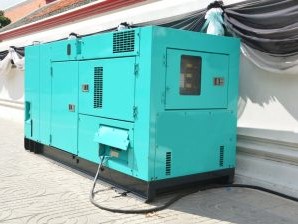 Treating emergencies quickly and efficiently | Marlboro Electrical Repair
Getting professional electrical service support for emergency situations is a vital need and in some cases life essential. Home owners with critical medical support devices rely on continuous power. Home owners with emergency backup power appreciate the convenience whether life essential, or just really important. Do you operate a business from home? Are you setup with an office to work from home occasionally? Working from home to avoid travel during blizzards only works if you have power.
Having a service contract with an electrical repair company is common for business owners. Knowing that you can keep your doors open for business tells your customers how dependable you are. Losing revenue do to major electrical malfunctions is never helpful. Business owners are a great source of feedback for recommending qualified electrical repair contractors who deal with emergencies.
Remodeling and restoring after electrical damage | Marlboro Electrical Repair
Are you dealing with questionable wiring in a building you recently purchased? Do you have a remodeling project pending or stalled because of electrical complications? Recovering from damage caused by fire or other types of accidents requires thorough electrical inspection. You need the assurance that the rest of the wiring is sound and not compromised in any way. Remodeling and restoring after electrical damage works best under the direction of trained professionals.
Calling for electrical repair when breakers keep tripping or switches aren't working often uncovers an underlying problem. Certified electricians are able to troubleshoot the symptoms and isolate the cause of your problems. You can rely upon them to make educated recommendations for upgrades and alterations for your electrical system. Keeping your home or business safe is a major concern for anyone in the electrical field.
Knowing who you're calling is key | Marlboro Electrical Repair
Do you have a good relationship with your electrical repair company? Are you confident in their ability to respond quickly and complete all repairs to your complete satisfaction? Home and business owners know that who they call matters a great deal for something as important as electrical repairs. Earning the trust and confidence of the community they serve is how electrical service providers thrive in their industry. Does your electrician take the time to answer all of your questions? Do they follow up with you after the work has been completed, ensuring you are completely satisfied?
We provide the highest quality Marlboro electrical repair service available for commercial and residential customers. Our team is certified and fully trained to handle all of your electrical needs. Do you have an emergency that needs attention immediately? You can give us a call today and discover why we're the go to guys when it comes to electrical repair. We know how frustrating it can be to lose power and we treat our neighbors like family. Your electrical repair is important to us regardless of how small or large the job is. We look forward to hearing from you and serving all of your electrical needs.
Monmouth County Commercial Electricians
Related Posts: