Thinking of installing Keyport Parking Lot Lighting? A good commercial electrical services is what you need. A well designed parking lot lighting system can help prevent accidents and make employees and guests feel safe while still maintaining a good looking environment. Badly designed parking lot lighting systems can cause crime to happen and not prevent it. When planning a parking lot there are a lot of considerations to take into effect. There are some things to be aware of before having a lighting system installed in your parking lot.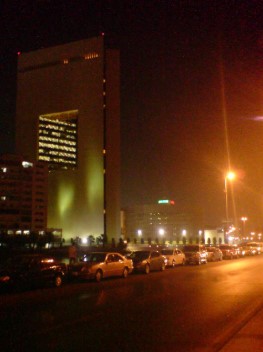 Keyport Parking Lot Lighting | Local Permits
You must check local light ordinances for your town. A representative can help you get familiar with the laws. You can look for the codes on your own by looking at local government websites. You may also want to redesign the existing lighting system you have already. Usually redesigning does not require a permit for approval, but new construction does. Either way make sure to check with your local building department. You can reach out to your local lighting professionals for some resources and knowledge on a new lighting system design. Always look for professional companies with experience and are considered an Energy Savings Company. Your best source of contact is your local electrical utility company. There are industry standards for parking lot lighting systems. Researching for the proper installation procedure is important so that the company you hire will be on the right track.
Keyport Parking Lot Lighting | Requirements
When developing and designing a parking lot lighting system, it may be best to contact your insurance company and make sure you are covering all the necessary paperwork and steps. With all the proper guidelines, you are creating a parking lot lighting design that is allowed by the local codes for your township, and you are following the design standards for lighting systems and you can save some money.
Keyport Parking Lot Lighting | Benefits
Good parking lot lighting has many benefits. It helps you to see not only where your car is parked but you can see who is entering and leaving the parking lot in the evening. Studies show that crimes usually happen in an unlit, dark, secluded area like a parking lot. It is important to have your parking lot with well lighting for customer safety. Most homeowners and businesses are familiar with the Energy Star Label. It offers the consumer relief when they see the label because it means that it is accurate and verified by a third party.
Searching for Keyport Parking Lot Lighting? At Mikulka Electric, Inc. we understand that a well-lit parking lots are essential to a business's success. We will work with you to make sure that your parking lot lighting system is installed properly. Our priority is keeping your lot safe and your business protected. Mikulka Electric is a full service electrical contracting company that serves most of Central New Jersey. The Mikulka Electric, Inc. has been serving the electrical needs of homeowners as well as business owners for over 25 years. We take pride in the reputation we have built with our customers. From the beginning to the end of a project, at Mikulka Electric, Inc. we provide expertise to make sure your electrical project is completed on time and on budget. Our relationship with all our customers is extremely important. We treat each of our customers as part of the Mikulka Electric, Inc. family. 100% customer satisfaction is our number one goal. Once our customers are 100% satisfied with the job, we then know we have completed the project. Give us a call at (732)363-8954 today or come and visit our website to see all we have to offer. We are here to serve you!
Monmouth County Electrical Repairs
Related Posts:
Monmouth County Exterior Lighting
Marlboro Commercial LED Outdoor Lighting