You definitely want to choose the right electrician for your project. Hiring an inexperienced electrical contractor can cost more than money…they could burn down your house!
Things to Consider When Hiring an Electrician: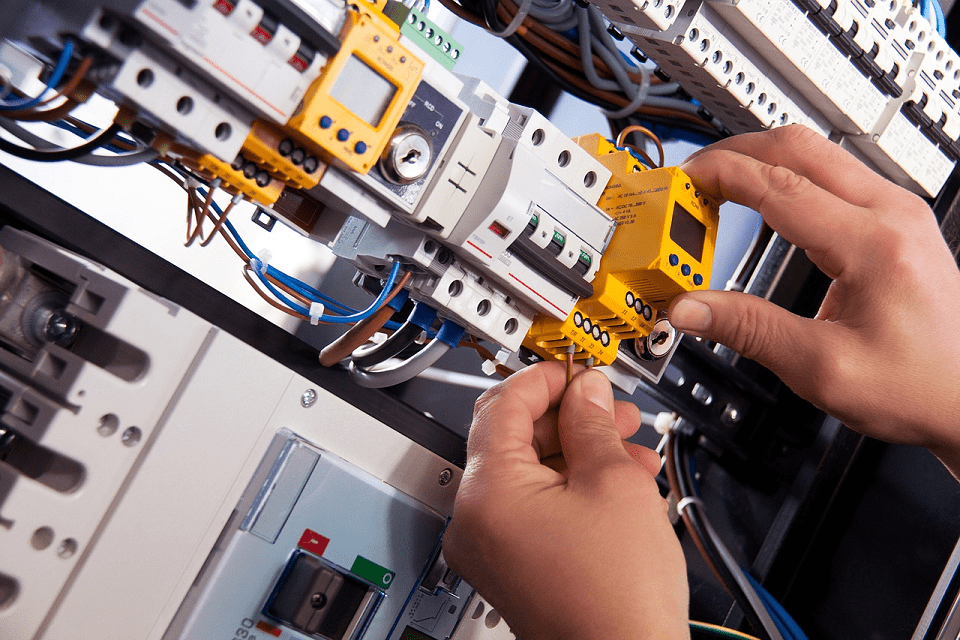 The type of work needed
Is the electrician licensed?
Is the electrician insured?
Was the electrician referred by someone you know
Is the electrician local?
Is the electrician reliable?
The quote for the job
Call an Electrician When You Are:
Installing a power point
Changing out outlets
Adding a new power line
Changing the plugs on an electrical appliance from overseas
Installing transformers
Fixing a broken fitting
Replacing a panel box
Do-it-yourself electrical work can be extremely dangerous and can result in damage or fire to personal property and injury or death to you or your loved ones. It's important to use an electrician who is qualified (licensed and registered as an electrical contractor) or you can be liable for any damage or injury.
What Qualifications Do Electricians Need?
These days, all states and territories require electricians to hold an electrical license to carry out electrical work. Most states also require electricians to be 'Registered Electrical Contractors' (R.E.C.s) before they're allowed to operate an electrical contracting business or perform electrical work for profit.
What's a Certificate of Electrical Compliance?
Electricians must issue certificates of electrical compliance for the work they do. These certificates indicate that the work that's been done complies fully with the state or territory's applicable electrical legislation as well as the Wiring Rules (also known as Australian Standard AS/NZS 3000:2007) – and that the work's been properly tested and approved.
How to Hire the Right Electrician
Find a local electrician: This will be more convenient, and should ensure that you're not being charged for the electrician to travel to the job.
Narrow your search down to 3 electrical contractors to obtain quotes – the quotes will not be exactly the same, but they should be similar.
Check out reviews online – but don't believe everything you read…
Get referrals from other trusted contractors – chances are good that your contractor performing the work on your bathroom remodel will know a good electrician.
Ask to see the electrician's license – Don't be afraid to ask your electrician to see his license. You can also confirm the validity of his license with the state authority.
Ask whether you will get a certificate of electrical safety – You should receive safety certificates for any work that's done.
Even if the job seems simple, don't use a contractor if he is not licensed and insured. If you are unsure of any of the above, contact your local state regulator for more information.
Are You Looking for the Best Electrician in the Monmouth County, NJ Area?
If you're searching for the best electrician in the Monmouth County, NJ area, contact Mikulka Electric, Inc. today. Hiring a professional at Mikulka Electric, Inc. to update electrical wiring will prepare your house for the future. Mikulka Electric, Inc. is a full-service electrical contracting company that serves the Central New Jersey area. Mikulka Electric, Inc. is equipped with the expertise, experience and knowledgeable staff to get the job done. If you need professionals to replace your old wiring, be sure to reach out to us at any time.
Monmouth County Electrical Repairs
Related Posts:
Monmouth County Electrical Installation
Holmdel Residential Electrician
Monmouth County Residential Electrician
Marlboro Residential Electrician
Monmouth County EV Charging Station Installation
Monmouth County Parking Lot Lights