Holmdel Electrician. Searching for a professional electrician for the needs of your home? There are a few reasons why you really need an electrician to do work in your home. You need residential electrical services.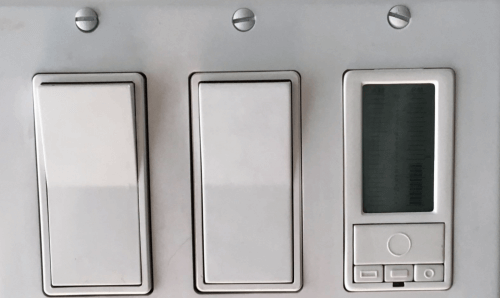 Holmdel Electrician | Safety
All homeowners and business owners know that working with electricity can be dangerous. A professional and licensed electrician would know how to approach a situation with expertise and caution. If an electrical job has not been completed correctly it can result in fires or other dangers to you and your family. Getting things done right the first time is extremely important when working with electricity.
Holmdel Electrician | Knowledge
When hiring a professional electrician, you can almost always guarantee that the electrician has had experience and proper job training. Always check the background of the electrician's business to make sure you are hiring the right one for the job. A professional electrician has more understanding of the way a system works and can quickly find the problem and get it resolved.
Holmdel Electrician | Lights
If your electrical circuit breakers trips or fuses blow out often, there could be a faulty circuit that needs to be repaired or replaced. Are you seeing your lights flicker or dim when using other electronics? Many appliances draw a lot of current and should be looked into being rewired.
Holmdel Electrician | Outlets
When plug strips are full and working beyond their capacity, it can cause a dangerous situation. Having too many cables and cords all around the home under the rug and under the furniture, a dangerous condition occurs and an electrician may need to wire more outlets for your home. It is an indication that you do not have enough outlets in your home and additional outlets are required throughout the home. Older homes have outlets with two-prong, nowadays, appliances have three-prong cords. If your electrical wiring system is not fully grounded, it is not safe and the electrician may need to change all the outlets.
Holmdel Electrician | Warm To Touch
When touching an outlet or switch, does it feel warm to the touch? Do you get a shock when plugging things in the wall? The issue can simply be that there is too much demand on the circuits or it can be something more dangerous that the electrician would have to inspect. Some older homes have aluminum wiring and that needs to be checked regularly to make sure everything is working correctly.
Holmdel Electrician | Proper Outlets
Locations where there is water in the area like the kitchen or bathrooms, an outlet protected by Ground Fault Circuit Interrupters is needed. Installing these makes the home complaint and safe. If you never upgraded your electrical service system, you may be living with an insufficient and hazardous wiring system. Have a professional electrician inspect your electrical system, so he can bring it up to today's code standards.
Looking for the best Holmdel Electrician? Mikulka Electric, Inc. is the place to call. Mikulka Electric, Inc. has been serving the electrical needs of homeowners and business owners in Central New Jersey for over 25 years. We provide the expertise to ensure your electrical project is completed on time and on budget. Our relationship with our customers is important to us. From the initial contact to our follow-up letter, we endeavor to be available and responsive to all our customers. 100% customer satisfaction is our daily goal. Our experienced and skilled electricians approach each job with the same enthusiasm. Whether you need a new light switch or the installation of a new generator, Mikulka Electric, Inc. can handle it! Give us a call today! We look forward to serving your electrical needs!
Monmouth County Electrical Repairs
Related Posts:
Monmouth County Electrical Installation
Holmdel Residential Electrician
Monmouth County Residential Electrician
Marlboro Residential Electrician
Monmouth County EV Charging Station Installation
Monmouth County Residential Electrical Services