Thinking of getting Generator Installations added to your home? Adding a home generator can be a great home improvement. A home generator protects your home from a power outage. Here are a few reasons to get generators in your home.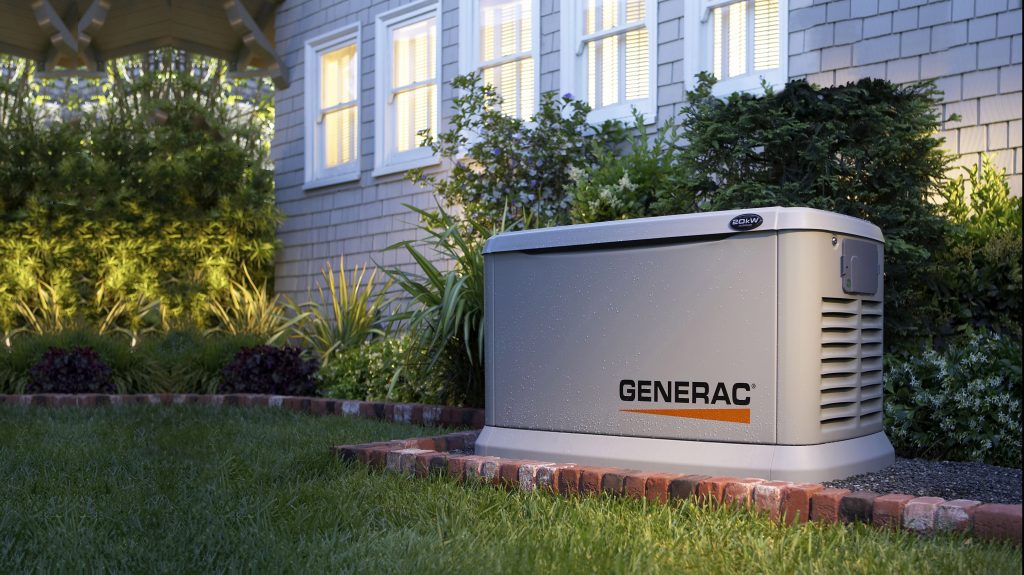 Generator Installations | Power Outages
Severe weather can cause power outages. Power outages can affect millions of homeowners. A backup generator is great in protecting your home during a power outage. There are two types of generators, portable and standby. They supply power to your heat and air conditioning systems. Knowing that during a power outage you and your family will have sufficient power throughout your home is important. When there is a power outage, people tend to get nervous. A home generator gives them peace of mind.
Generator Installations | Portable Generators
A power generator provides a source of power for your home. It can give power to certain appliances or the entire home. Most portable generators are powered by gasoline and need to be set up manually. The most important thing to remember about a portable generator is to keep it at a good distance from the home. This will protect the home from carbon monoxide poisoning. The most important thing is the safety of you and your family.
Generator Installations | Standby Generators
A standby generator will automatically power your home when the electricity goes out. When a standby generator detects a power outage, it will automatically provide power. These types of generators are usually installed outside of the home. A professional technician will connect it to the natural gas lines. It can supply power to the home as long as it needs it. Based on your needs, this generator can power the whole house or just specific appliances.
Generator Installations | Size
Generators come in different sizes. The size of the generator depends on the size of your home. A professional will check to make sure what capacity your electrical system has for a new generator. Having an electrical technician come to your home to check is important. He can check to see the best size for your home. They will also check if there is any additional work needed to the electrical system. Getting the right size generator for your home is important. Basically, a home generator is a need for all homes.Specifically, if you live in an area that has numerous power outages.
Generator Installations | Protection of Your Home
The most important benefit of a home generator is the protection it gives your home. A home generator will protect your home from any further damage of a power outage. A home generator will protect your pipes from freezing in cold weather. It will also keep your refrigerator working so your food does not spoil. As result, the generator will give the homeowner peace of mind that everything in the home is working as normal. To keep your generator in good working condition, maintenance should be done yearly. This guarantees that it is ready should a power outage occur. Without a doubt, a generator is a great thing to have installed in your home.
Searching for the best Generator Installations company? Give Mikulka Electric, Inc. a call today! For over 30 years, Mikulka Electric, Inc. has been providing residential and commercial electrical services to central New Jersey. We pride ourselves on our customer service. Safety is our number one priority. Our technicians are highly skilled, clean, and professional. Whether you need the installation of a generator or additional power in your electrical panel, we are here to help. Give us a call, so we can serve you with all your electrical needs.
Monmouth County Commercial Electricians
Other Posts: