Thinking of having a Generac Generator Installations done in your home? When the power goes out it will be important to have a backup system. There can be major problems when there are blackouts. Things in your home stop working. You can light up a few candles, but it will not keep your food fresh. A pump in the basement will stop as well as the heating system in your home. Ultimately, the best reason to install generators in your home is keeping your home safe. There are a few benefits to having a generator installed in your home.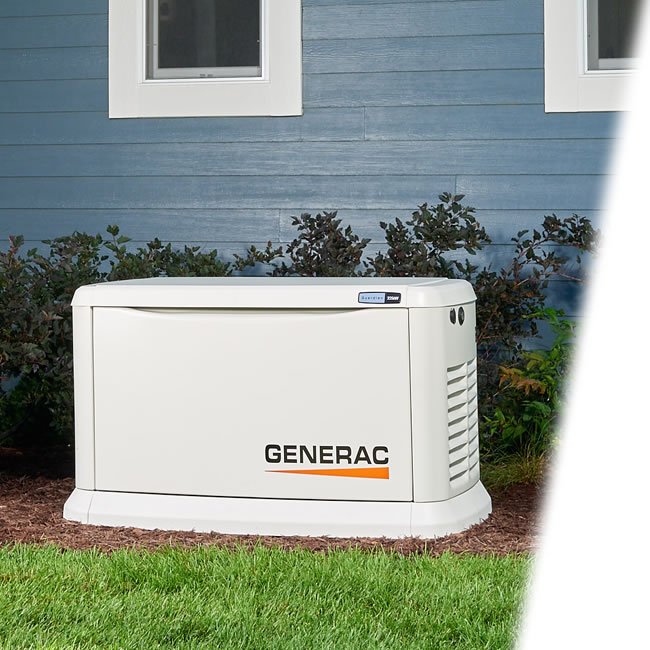 Generac Generator Installations | Automatic Power Backup
When the power goes off in your home, a generator will go on automatically. This will be your home's automatic backup. The generator will automatically work just like the appliances in your home. Overall, the generator will know when there is an outage. It will automatically start by itself. You do not have to worry about when the utility company will restore your power. All of your appliances will work as normal.
Generac Generator Installations | Works in All Weather
Another great benefit about generators is that they will work well in all types of weather. Your generator will start running no matter what the weather may be. You can have peace of mind that you will stay comfortable in your home. Portable generators are great for homes and businesses, too. Although, a portable generator should not be operated inside a home. Portable generators should be used in open areas. Basically, once the storm stops, you can start up your generator. You always make sure that there is no danger of wind and rain. The generator will start to work on all your appliances. Also, one of the best things about a Generac generator is that it will work as needed.
Generac Generator Installations | Size
There are things to think about when deciding what size generator you need for your home. A professional technician will help you choose the size that best suits your needs. Another thing to think about is if you want your generator to back up your entire home or specific appliances. The cost of installing will vary depending on the generator size and costs. Basically, a Generac generator will be permanently installed so that it can automatically protect your home when there is a power outage.
Generac Generator Installations | Installation
Generally, installing a generator for your home will involve a technician to properly prepare the area outside your home. They will determine the best place where the installation of your generator should be. They will also plan out how to connect the fuel lines directly. A  switch will be installed and all the required electrical connections will be added. Once it is permanently installed, the technician will confirm that the generator is ready for its first power outage. Protecting your home and family is a high prioirty. When there is a power outage detected by the generator, it will power on and backup your home.
Searching for the best Generac Generator Installations company? Give Mikulka Electric, Inc a call today! For over 30 years, we have been providing residential and commercial electrical services. We pride ourselves on our customer service. Our long-standing reputation in the community is important, too. Safety is our number one priority. Our technicians are highly skilled and professional. Mikulka Electric, Inc is a proud supplier of Generac backup generators for your home. We offer a variety of packages to fit your needs. We also customize commercial units, too. At Mikulka Electric, Inc. we look forward to serving your electrical needs! Call us today!
Monmouth County Commercial Electricians
Other Posts: Generac Generator Service