Searching for the best Freehold Residential Electrician? Mikulka Electric, Inc. is the place to hire for your residential electrical services. When having any type of work done around your home that deals with electricity, you want to make sure you pick the right electrician. You want the job done right and at a right price. There are a few things to look for when choosing the best electrician for the project.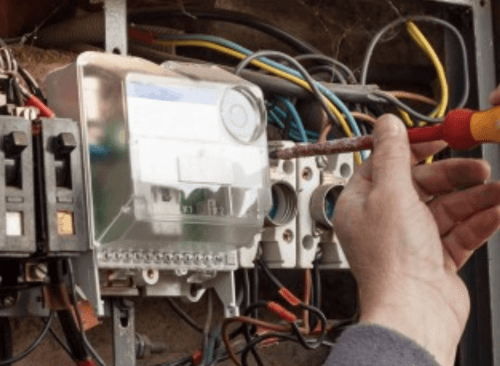 Freehold Residential Electrician | License
One of the most important factors when choosing the best electrician for a job you need done in your home is choosing an electrician with proper licensing. A license guarantees that the contractor took the necessary courses and classes to perform the job safely and correctly on your home. Always make sure that the license covers the exact type of work you want or need done in your home. It is also important that the residential electrician has all the necessary insurances. Make sure all paperwork is up to date and current. This will prevent any future issues when the contractor works on your home.
Freehold Residential Electrician | Estimate
Once you have selected a residential electrician to work on your home, have them give you a good estimate of what the job will cost. During the estimate it is ok to ask questions that you may have to set your mind at ease about hiring a particular electrician. Asking for the cost of the repairs and how long the job will take are good questions to ask. Also, finding out what type of repairs they commonly work on. Discovering a residential electrician with a good amount of experience in residential repairs will help to safeguard the job they are taking and feel secure that it will be done the right way. Research some of the history behind the electrician.
Freehold Residential Electrician | Qualifications
Many different electricians will have extra qualifications or experience in different areas of electrical work and some may even have accreditations. Choosing an electrician with extensive knowledge of energy saving products and technology is always a good thing. The residential electrician you choose should have the highest standard of workmanship and electrical safety to protect you and your family. No homeowner should deal with a professional electrician with a bad attitude or messy workmanship. Finding out how the electrician communicates and takes his job seriously, is a valuable trait. A professional appearance and attitude are usually shown in the quality of work provided.
Freehold Residential Electrician | Recommendations
When choosing any kind of service to be done in your home, a recommendation from someone whose opinion you trust can be invaluable. Just knowing that they have had a good experience with the electrician and are extremely satisfied with the work they have done on their home, is valuable. Some electrician provide referrals, it is wise to contact some of the referrals and make sure they are legitimate and how they feel about the contractor.
Looking for the best Freehold Residential Electrician? Mikulka Electric, Inc. is the place for you. The Mikulka Electric, Inc. family have been serving the needs of homeowners and business owners for over 25 years. From start to finish, Mikulka Electric, Inc. provides the expertise to ensure your electrical project is completed on time always. Our experienced and skilled electricians take each job with the same interest. No matter how small or large the project, we complete it all. 100% customer satisfaction is our daily goal. The staff at Mikulka Electric, Inc. knows that a job is not complete until they have the customer 100% satisfied. We look forward to serving your electrical needs!
Monmouth County Electrical Repairs
Related Posts:
Monmouth County Electrical Installation
Holmdel Residential Electrician
Tinton Falls Residential Electrician
Marlboro Residential Electrician