Are you considering making modifications to your interior exterior lighting for a residential or commercial property? Freehold outdoor lighting specialists have exciting products to offer. You can enhance your property aesthetically, improve visibility and save money on energy efficient lighting fixtures. Do you have a backyard that needs better lighting for gatherings? Does the security lighting need enhancements for dark areas? Are you getting the best value out of your electric utility with the latest energy saving products? Home owners want warm friendly lighting for visitors especially during the winter months. Your driveway, sidewalks and steps are safer with the proper lighting.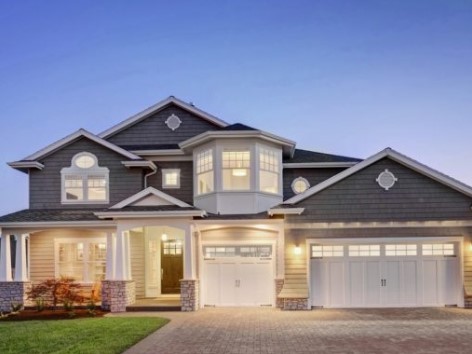 Giving your customers the light they need | Freehold Outdoor Lighting
Business owners depend on outdoor lighting that clearly displays their signs for first time visitors. Trying to locate a new business is difficult at night when the sign doesn't have the proper lighting. Can you see the sign from both directions on approach? Does your lighting need an adjustment? Are you using the best bulbs for the size of your sign? Do the other lights affect the visual clarity of what people can see? Your customers need to see your business if they're going to stop and visit.
Your commercial outdoor lighting is important for safety and security. Are you leasing a commercial property and want better outdoor lighting? Depending upon your lease agreement the agent may reimburse or pay for the outdoor lighting. Does your outdoor lighting meet the recommendations of your security provider? Are they suggesting better alternatives to your existing lighting system? Saving money, staying secure and adding beauty are all possible with the correct outdoor lights.
Lighting varieties for residential property enhancement | Freehold Outdoor Lighting
Are you trying to accent a garden area, patio or deck with new outdoor lights? Is your property more inviting than say, your neighbors? Do want seasonal outdoor lighting permanently installed? Are you a fan of the low voltage LED lighting? Home owner's choices for outdoor lighting possibilities are growing constantly. Transforming your backyard or garden with the correct lighting is a popular property upgrade.
Your outdoor lighting specialists can recommend a wide variety of possibilities for improving your property. You can discover how easy it is and how much money you can save by upgrading your outdoor lights. Are you looking for an accent lighting experience that is unique and imaginative? Does your family enjoy spending time outside after dark?
The best lighting and the most qualified professionals | Freehold Outdoor Lighting
Your home and business are important investments. Getting the right service and product at the right price is imperative. Home improvement projects always begin with careful planning. Taking time with your electrical service provider is the only way of discovering the best products and features you need. You want qualified professionals with the most experience in remodeling. Do you already have plans for the work you need done on your property? Having the experts look it over gives you another opportunity for valuable input.
We specialize in indoor and outdoor lighting. Your job size is not as important to us as is your complete satisfaction. Our clients know us and rave about our work. Helping home and business owners navigate the expanding possibilities available for Freehold outdoor lighting is our pleasure. Are you adding a four season room? Do you have plans to build a gazeebo? Does your patio have the potential for a garden party area? You can give us a call today and we can discuss all of your outdoor lighting needs. Your home and business deserve our expertise when it comes to improving the outdoor scenery.
Monmouth County Electrical Repairs
Related Posts:
Monmouth County Exterior Lighting