If you are a homeowner, you have probably had need of repair services for various reasons. When large items like appliances break down, you probably just replace them. But what happens if it is your generator, or electrical circuitry that breaks? Then you need the services of a Freehold electrical repair company. If surge protectors or electrical panels are in disrepair, the whole house suffers. Generators only make a difference in a power outage if they work. There are some problems that homeowners just cannot fix themselves. Electrical repair is skilled work that only professionals should undertake. People who are not qualified, licensed or trained should not attempt to fix electrical circuits. To stay safe, they need the featured services of electrical professional companies.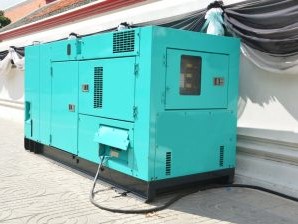 Freehold Electrical Repair | Services
From installation to repair, a reputable electrical company can take care of all your residential electrical needs. They will be more than happy to give free quotes before commencing any electrical work. They can take care of any necessary permits before repair or installation work gets started. If you have an older home that needs to get up to code, contact a local electrical company. Electrical services include installation of indoor and outdoor lighting, electric heat installation and maintenance. They install and maintain generators as well as light switches and dimmers. No job is too big or too small for your local electrical company.
Freehold Electrical Repair | Generator Repair
With the cold winter weather upon us, that means precipitation of ice and snow. As the temperature plummets, unfortunately, the chance of power failure rises. A generator can be a life saver when the lights go out, but not if it doesn't turn on. Make sure your generator is in good repair before you need it. There are several warning signs that your generator may need repair. Firstly, look for visible damage such as cracks or dents. Pay attention to wiring, and make sure it is sound, and not fraying or showing visible signs of damage. Also, if it has trouble starting, it may be time to start calling an electrical repair service.
Freehold Electrical Repair | Electric Heat
Do you use electric heat to warm your home? Keeping your heating system in tip-top shape is a priority. If your energy bill is going up with your thermostat, this may be an indication of a problem with your electric heating. When the heating system is running longer, with less warmth, or the house is heating unevenly, it might need the services of an electrical repair company. If your electric furnace is over a decade old, it is probably not very energy efficient. Newer models have better efficiency ratings, which can make all the difference in your home, and your wallet.
Your local Freehold electrical repair service is there for you for any and all electrical needs. They are specialists at lighting, from indoor recess and under-counter to simply changing out switches. They can install outdoor lighting, such as flood lights, or motion sensors to keep your family safe. Other services include heating and cooling maintenance, and keeping generators running. You and your family deserve the comfort and security that electricity provides. Do you have an emergency repair need? We will get you up and running because of our quick response time and satisfactory resolutions to your emergency repair needs. We do scheduled annual maintenance on heating and cooling systems, generators and surge protectors. When you contract us to carry out yearly inspections, we can ensure that your home electrical system is running at peak performance. Let your local electrical repair service company keep your home safe and warm this winter.
Monmouth County Electrical Repairs
Related Posts:
Monmouth County Electrical Installation
Holmdel Residential Electrician
Marlboro Residential Electrician