Thinking of upgrading your Deal LED Outdoor Lighting? Whether you need interior or exterior lighting, Mikulka Electric, Inc is the place to call. There are so many benefits to upgrading to LED landscape lighting which will use a fraction of your electricity. LED lights are Light Emitting Diode. They are different from incandescent bulbs that heat up in order to produce light, LED lights are electronic, emitting light when an electrical current pass through them. LED lights are low voltage, which means they use less electricity than a standard light bulb. Upgrading to LED lights will drastically decrease your electricity bill. Here are some of the benefits for upgrading all your lights to LED lighting: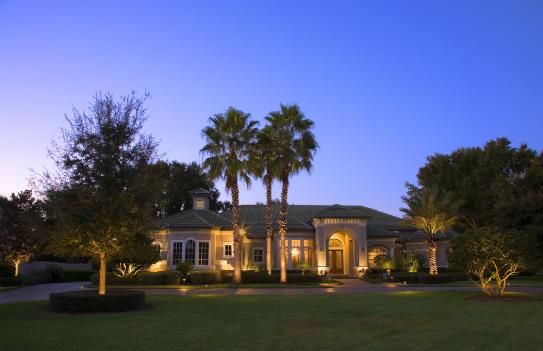 Deal LED Outdoor Lighting | Efficient
LED lights are more efficient than traditional lighting. Most of the energy in an LED bulb is converted into light and a small amount is produced as heat. LED light bulbs are cool to the touch and reduced the risk of fire and burns to the skin.
Deal LED Outdoor Lighting | Greener
As LED lighting reduces energy, they are also considered an eco-wise choice for landscaping lighting free of toxic elements like mercury. They do not require special recycling since they are a much safer product. LED is a money saving, energy saving investment for all property owners. LED landscape lighting lasts longer than traditional bulbs. LED lighting reduces light pollution since it have a directional light going exactly where you want it to go.
Deal LED Outdoor Lighting | Durability
LED lighting are not in glass. They are more durable than traditional lighting. They can sustain a shock or constant vibration without breaking or causing dangerous bursts. LED lighting gives out full spectrum lighting. Improved LED lights have the same warm shade as a halogen light. With upgrading to LED outdoor lighting, they last longer, therefore maintenance in minimal. They have a life of about 50,000 hours. LED outdoor lighting have recently become so popular that you can add them to your outdoor lighting and not have to worry about them for a very long time. It is not uncommon for LED lighting to have a lifespan of 20 years even when using them on an average of 8 hours a night.
Deal LED Outdoor Lighting | No Attraction to Bugs
Have you had issues on your front or back porch with those pesty bugs showing up when you want to relax or have company? These insects are attracted to the UV light coming from your current light bulb. Because LED lights do not give out UV lighting, bugs and insects are not interested and keep away. Now who would be interested in that?
There are many great reasons to upgrade to Deal LED Outdoor Lighting. Besides saving money and energy, there are many more advantages. At Mikulka Electric, Inc, we can upgrade your outdoor lighting and make all that happen for you. We use the best energy efficient LED outdoor lighting available in the industry to emphasis your pool, garden, walkway, porch and more. Our fully customized LED outdoor lighting design, installation and maintenance services are available for any residence or commercial owner. Why not add a warm environment to your home or business with LED outdoor lighting? Contact Mikulka Electric, Inc. today to get started on your lighting design. We have the best outdoor lighting professional that will work with you to create a well-lit and functional outdoor space. Mikulka electric, Inc. has been in business for over 25 years and we provide the expertise to ensure your electrical project is completed on time and on budget. Longer nights are on the way. Don't be caught in the dark with a poor outdoor lighting system. Give Mikulka Electric, Inc a call today!!
Monmouth County Electrical Repairs
Related Posts:
Monmouth County Exterior Lighting
Marlboro Commercial LED Outdoor Lighting